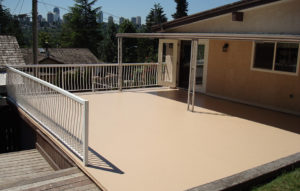 Fiberglass Sundecks
Avada is fully responsive and can adapt to any screen size, its incredibly fast and flexible. Resize your browser window to see the action.
Engineering Projects
Avada includes the Layer Slider, Revolution Slider, Fusion Slider and Elastic Slider. Each slider has its unique offerings to build beautiful sliders.
Decoration Projects
Avada is loaded with useful options that allow you to quickly and easily customize your site. These options allow you to create unique layouts.
Springland Enterprises Ltd.
Springland Enterprises Ltd. is a well-established professional firm in 1992 to fill a need in the market place for well-rounded technical engineering services requiring sophisticated solutions, project and procurement management, scheduling of multidiscipline work forces, contracting general construction, and quality control to provide technical oversight progressing works in residential and commercial industry.
The variety and complex nature of past experience places the company in an ideal position to contribute expertize and professionalism to a design – built projects looking for innovative solution.
Enthusiastic team work leads the company to the growth that always prioritized customer satisfaction with the quality, price, and time. For examples of projects for which Springland Enterprises Ltd. has provided technical services please click on the projects links below.